Home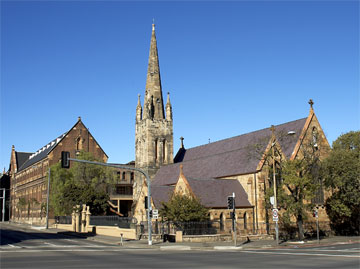 Sunday Mass Registration Requirements & Streaming
10.30am & 6pm Mass is being celebrated each Sunday in St Benedict's Church. Everyone attending Mass will be required to register when entering the church, providing full name, contact details and confirmation of health status.
Mass registrations will be completed via a scan to each parishioner's phone. The Bar Code for the scan and the 3 steps to register are now at the table inside the church entrance. A Mass registration attendant will be present.
Mass is celebrated according to the current Federal Gov't directives on church capacity, Thank you for your patience and understanding at this time. *We are looking forward to brighter days again! Catholic Parish of St Benedict – 30/07/2020
*12.35pm Weekday Mass is now being celebrated Monday – Friday. Due to the fluid COVID-19 situation in Sydney, we are uncertain if this will change, but for the foreseeable future, 12.35pm will be celebrated each weekday, with Confession beforehand.
Streaming of Sunday Mass – from St Benedict's Church – 10.30am – this Sunday
Sunday Mass is normally streamed from St Benedict's Church at 6pm. * Please note (for this Sunday only) (30th Sunday in Ordinary Time – Sunday 25th October 2020), 10.30am Mass will be streamed, rather than 6pm Mass. This is due to the special Mass being celebrated at 10.30am for the 60th anniversary of the ordination of Fr John Neill, op (22nd October). Here is the link to this Sunday's 10.30am Mass – https://youtu.be/ct9-eU7Xrmk