Home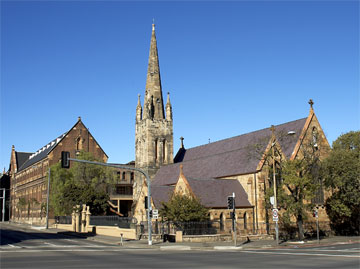 Happy New Year!
Face Masks now mandatory at Mass! The NSW Gov't has issued an order for wearing of face masks at Places of Worship, effective 3rd January 2021. Consequently, congregants cannot attend Mass without a face mask. We regret that anyone arriving at St Benedict's Church without a face mask cannot be invited into the church to attend Mass. *Children under the age of 12 are exempt from the NSW Gov't order. Thank you for your co-operation and understanding at this time. St Benedict's Church – 06/01/2021
Sunday Mass Registration Requirements & Streaming
10.30am & 6pm Mass is being celebrated each Sunday in St Benedict's Church. Everyone attending Mass is required to register when entering the church, providing full name, contact details and confirmation of health status.
Mass registrations will be completed via the Service NSW QR Code scanning system, to each parishioner's phone. The Bar Code for the scan and the 3 step instruction to register are now at the table and on the pillars inside the church entrance. Alternatively, there is a paper registration sheet for any parishioners / visitors who do not have a Smartphone.
Mass is celebrated according to the current 4 square metre NSW Gov't directives on church capacity and contact tracing, Thank you for your patience and understanding at this time. *We are looking forward to brighter days again! Catholic Parish of St Benedict – 31/12/2020
Streaming of 6pm Sunday Mass in St Benedict's Church takes place each Sunday eve – here is the YouTube channel for this Sunday's streamed Mass – Second Sunday in Ordinary Time – 17th January 2021 – https://youtu.be/kWId6AqW7xQ
*There will be a 12.35pm Weekday Mass break after Wednesday 23rd December 2020 – Weekday Mass will resume on Monday 18th January 2021.