Home
Welcome to St Benedict Church Broadway.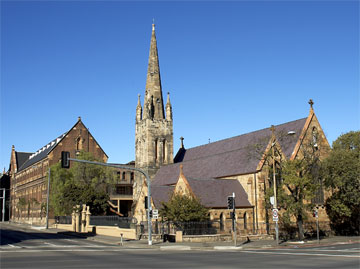 MASS TIMES
Monday to Friday – 12:35pm
Sunday at 10:30am & 6:00pm

ATTENDING MASS – REQUIREMENTS
QR Code
It is COMPULSORY that all parishioners continue to sign in using the Service NSW QR code when entering the Catholic parish of St Benedict Broadway.
Please only use the paper sign in if you don't have a smart phone.
Masks
We STRONGLY RECCOMEND all parishioners to continue to wear a mask to mass. We ask that you provide your own masks.
Social distancing and hand sanitising
We ask that you continue to comply with the social distancing and use the hand sanitiser upon entry and departure.
ATTENDING WEDDINGS & FUNERALS – REQUIREMENTS
When attending weddings or funerals at our parish, you MUST sign in using the Service NSW QR code and wear a mask.
Parish Office
Parish office hours are Monday to Friday from 9:30am to 2:30pm.
Our phone number is 02 9660 1407
Our email address is info@stjames-stbede.org.au